Useful Tips To Help You Prepare For A Vacation Trip
Introduction
Planning a family vacation can face new challenges, even for those who are accustomed to traveling. To help you and your child relax before departure, this blog has put together a checklist of tips on how to prepare for your trip:
Decide Travel Destination
When deciding on a destination or where to go on vacation, you'll want to find famous spots that everyone knows, hidden tourist attractions, locally popular restaurants, and souvenir shops. Pay attention to the seasons and weather, and decide your destination in the following ways.
Refer to the guidebook
You can check a wide range of tourist information for each area. You can choose a guidebook from your travel styles, such as day trips, drive trips, and overnight trips, and it is attractive that you can look back at your destination. Visit this website to choose the best destination.
Refer to travel media
Travel media is a travel information site with actual photos and the latest travel reviews. There are a lot of points of interest, reviews, and pictures that only the person who went to can understand, so it is attractive that it is easy to imagine a trip.
Check for Events Happening During Your Visit
There are various purposes for traveling, such as "I want to heal the tiredness of work" and "I want to make memorable memories." Write down what you want to experience and what you want to do so that it will lead to later plans.
Self-care practices while traveling
The important thing about self care ideas is that it is an easy way to do it in various daily life situations. Of course, doing what you like, such as shopping and hobbies, on holidays is also important for stress relief.
Smart travel planning tips
Create a backup of the photos on your device
Draw a map of all the locations you want to visit.
Create an itinerary to share
Make a copy of your passport
Choose the ideal travel battery pack.
A few weeks before the trip
About money: Different banks have different rules and fees, which can sometimes be very expensive. Consider getting a card with low fees or no forex fees when you have time. If you plan to spend cash, finding out the best exchange rates in advance will make your shopping even more enjoyable.
About clothes: The clothing you need will vary considerably depending on when and why you travel. If you're missing something, get it now (or plan to buy it in Dubai). If you're visiting in the winter, it's a good idea to have a light waterproof coat in case of rain. In summer, it is convenient to have sunglasses, a hat, the best silver hoop earrings, and a water bottle.
About the bag:  Check the size rules of your airline and make sure you have enough space to store everything you need, and if you enjoy shopping, make sure you can store everything you plan to take home.
About gadgets and charging methods:  Are you planning to bring a luxury camera? What about tablets? No matter what gadget you need, you need to charge it. Obtaining a plug adapter is easy.
Conclusion
We always look forward to holidays with great affection and enthusiasm. The possibility of being able to travel excites us all: discovering new cultures, flavors, and places is indescribable and unique. Spectrum Healthcare diabetic foot care is also an important thing to keep in mind while you are planning for a trip.
Related Posts
Andrin Andrin / September 29, 2023
Maria Smith / May 15, 2023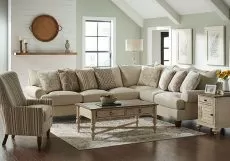 Andrin Andrin / May 11, 2023