Get Lost in the Desert: The Best Desert Tours in Morocco
Are you looking for an adventure that will take you off the beaten track and into the heart of the Sahara desert? Then Morocco is the perfect destination for you! From luxury camel treks to overnight camping trips, there are a variety of amazing desert tours to choose from in this stunning North African country. Join us on a journey as we explore the best desert tours in Morocco and discover what makes this country's deserts so captivating!
Merzouga
For those looking for a true desert experience, look no further than Merzouga. Located in the southeastern corner of Morocco, Merzouga is home to the Sahara Desert and some of the best desert tours in Morocco. From camel rides to sandboarding, Merzouga is one of the most popular destinations for desert tours.
Take a tour of the Sahara Desert on a camel trek. Let experienced guides show you around the area, stopping at sites such as an oasis, the Erg Chebbi dunes and an abandoned Kasbah. During your ride, enjoy stunning views of the vast sand dunes and sunsets that you can only find in the Sahara Desert.
For an added thrill, sandboarding is available in Merzouga as well. Stand-up sandboarding or even sand tobogganing (where a board is used to slide down the sand dunes) can be done in this area.
No matter which activity you choose, a desert tour in Merzouga will definitely leave you with incredible memories and stories to share.
M'hamid
Located in the South-Eastern part of Morocco, M'hamid is a great destination for Desert Tours In Morocco. Sitting at the edge of the Sahara Desert, M'hamid is an oasis surrounded by dry plains and rolling sand dunes. The oasis town is filled with natural beauty and historical artifacts that attract travelers from all around the world.
Visitors who want to get away from the hustle and bustle of city life can enjoy the tranquil atmosphere of M'hamid. Here, they can take part in a variety of activities such as camel trekking, sandboarding, hiking, and visiting traditional Berber villages. For those looking for a more luxurious experience, there are a number of resorts, spas, and restaurants to choose from.
The nearby desert region of Erg Chebbi is also a popular destination for Desert Tours In Morocco. Here, you can explore the area's dunes and soak up the spectacular sunsets. While here, you can also visit local markets, take part in sandboarding, or go on a camel ride. For a unique experience, you can even stay in a traditional Berber tent.
No matter what type of adventure you're looking for, M'hamid is the perfect destination for Desert Tours In Morocco. With its breathtaking landscape and exciting activities, it is sure to be an unforgettable experience!
Tafraoute
Located in the Anti-Atlas Mountains, Tafraoute is a great destination for those seeking a unique Morocco Desert Tour. Visitors here can explore stunning views of pink sandstone and red rock formations in shades of ochre and orange. You can explore ancient ruins, valleys, canyons and caves, making this region a paradise for photographers. Tafraoute also offers adventure lovers the chance to go horseback riding and experience life as a nomad. For those looking for an exciting Morocco Desert Tour, Tafraoute is the perfect destination. With its mountainous landscapes and breathtaking views, you'll have plenty of opportunities to take amazing photos and make lasting memories.
Erg Chebbi
Morocco Desert Tours offers the most incredible experience at Erg Chebbi. This is one of the most iconic and popular Moroccan deserts, located in southeastern Morocco near the Algerian border. It's known for its large red dunes that rise up to 400 meters and stretch over 22 km. It's also home to many interesting rock formations, natural oases, and dry riverbeds that provide an unparalleled setting for a desert adventure.
The sand in Erg Chebbi is a deep orange-red color that glows under the sun, making it a stunning sight to behold. You can explore this desert by camel or 4×4, traversing the massive dunes and taking in the vast expanse of the desert. Whether you choose to stay in a luxury desert camp or sleep under the stars, Erg Chebbi offers a truly unique experience.
Morocco Desert Tours offers guided tours of Erg Chebbi, allowing travelers to experience the beauty of the desert in a safe and comfortable way. On these tours, you'll be able to explore the unique sand dunes, visit nomadic camps, and even take part in sandboarding activities. With its breathtaking landscape and vibrant culture, Erg Chebbi is the perfect destination for a Morocco Desert Tour.
Related Posts
Andrin Andrin / September 29, 2023
Maria Smith / May 15, 2023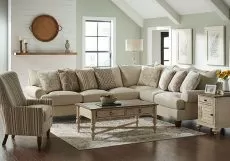 Andrin Andrin / May 11, 2023