The Return of the 1950s Suit: How This Classic Menswear Style is Making a Comeback
The 1950s and 1960s are often considered some of the most stylish decades in recent history. Much of this style came from the work of creative visionaries such as fashion designer Coco Chanel, who introduced the world to the suit jacket and skirt suit, as well as stylist Diana Vreeland, who was obsessed with creating vintage looks that were still forward-thinking. The period also gave us Hollywood glamour thanks to stars like Audrey Hepburn and Marilyn Monroe, who wore their fair share of retro suits and dresses. Today, we're seeing a return to many of these trends, including 1950s suits.
What to know about modern menswear
In 2014, think Mad Men. In 2015, it's time to add one more word to that mantra: suits. According to Tom Julian, Co-Founder and Creative Director at T.J.Dutton & Associates, Inc., an agency that manages and maintains relationships with luxury brands including Hugo Boss and Vivienne Westwood Nautica, there's been an increase in sales on everything from three-piece suits to button-up shirts and perfectly pressed dress pants. The reason? As men continue to work hard (or play hard) in offices across America – or anywhere for that matter – they're looking for classics pieces like tailored trousers and slacks that give them both personal style AND professional appeal.
1950s influences in menswear today
With more men keeping up with fashion, it's not all that surprising to see 1950s suits style making a comeback. These days, vintage-inspired clothing items and accessories are huge, thanks in part to icons like James Dean, who wore traditional suiting throughout his life. In fact, menswear from just about any decade can be described as vintage-inspired today; some consider any garment older than 20 years to be vintage, but for our purposes we'll use 50 as our cutoff year. With that definition in mind, it becomes pretty easy to find inspiration from all different decades.
Key characteristics of menswear from the 50s
Slimmer silhouettes, narrow ties, shorter jackets. Women in the 1950s took on their own distinctly feminine look that accentuated curves with cinched waists and hourglass figures. Big skirts and bright colors were out; tailored suits and pencil skirts were in.
The history behind this influential suit design
Suits used to be de rigueur for business dress, but as our culture has become more casual, guys have been wearing suits less and less. However, today's styles have brought back many of their classic details. In fact, if you squint at today's menswear styles, you might notice that they bear an uncanny resemblance to some trends from decades past. Today's suit jackets are shorter in length than they were in earlier decades—an easy way to replicate a suit jacket from another era! And younger men are also getting into fuller fits and wider lapels on their suits; wide-lapel pants with suspenders are also making quite a comeback lately.
The elements of a classic tailoring suit
The suit has changed very little since it was invented in 18th century England. The two key elements of a classic menswear suit are its coat and pants (in other words, suit separates), which come in matching fabrics and patterns. The suit is constructed from three components: trousers, jacket, and waistcoat.
Where to find the look today
The 1950s suit style can be seen in brands such as Brunello Cucinelli, Kiton, Dolce & Gabbana and Ralph Lauren. It's also an easy way to update your current wardrobe; just consider buying new trousers for those killer suits you already own. For more inspiration check out menswear designers such as Andrew Gn, Robert Geller and Mark McNairy who blend 1940's tailoring with elements from later decades like 1970's power-stripe ties. Don't be afraid to mix patterns either! It may not have been traditional back then but today it will still get you noticed in a sea of button downs and khakis.
Related Posts
Henry Clark / August 19, 2022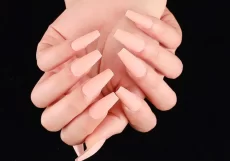 Keith Lovell / August 12, 2022
Keith Lovell / June 20, 2022