Should We Watch Out For Varicose Veins?
There are many people who are suffering from varicose veins who ask questions like When should I be worried about a vein. The answer is it depends on how serious the condition of the varicose vein is. Mostly these veins won't cause any trouble at all except for affecting the physical appearance. But for some people, it can become a huge cause of aching pain, painful cramps in the leg, swelling, and discomfort. Varicose veins are definitely something that we should watch out for. If you are experiencing these symptoms mentioned below then visit your near vascular specialist without any delay.
Itching or burning sensation around veins
Throbbing or aching pain in the area of veins
Dry, itchy, and irritated skin
Fatigue and heavy feeling legs
Muscle cramping
Pain when you keep your legs in the same position for a long time.
Persistent pain and swelling
Sores, darker patches of skin
How do doctors treat varicose veins?
Varicose veins don't necessarily cause problems thus they do not necessarily need treatment. However, in some cases when it worsens it can increase the chances of complications. If the condition is not too serious then the vein specialist might suggest some exercises and self-care measures that can help reduce the varicose veins at home without surgery or other medical treatment. Self-care measures may include regular exercise, yoga, compression stockings, elevating your legs, a healthy and nutritious, and fiber-rich diet, and more.
If the condition is so severe that it can not be treated with self-care methods then you should visit a good vein clinic for the treatment. And if you don't know what to expect at a vein clinic? Then let me tell you that the vein clinic provides specialized treatment for venous issues according to the severity of the case. The vein specialist may recommend sclerotherapy, laser treatment, endoscopic vein surgery, ligation or vein stripping, and other effective varicose vein treatments.
What are the prevention tips for varicose veins?
You may not be able to prevent varicose veins from developing but there are ways to prevent them from getting worse. It is better to take preventative measures as soon as it starts causing discomfort otherwise it could cause more serious problems for you. There are numerous methods to prevent varicose veins from getting worse such as-
Manage your weight if you are over or underweight
Do regular exercise every day which can help with the blood circulation
Start a low salt diet for some weeks
Avoid wearing tight fitted clothing
Elevate your legs above the level of heart
Avoid smoking, chewing tobacco, and consuming alcohol.
Eat citrus fruits that contain vitamin C
Berries contain antioxidants that can help with varicose veins
Drink plenty of water and liquids to keep yourself hydrated.
Conclusion
From the above-given information, we got to know about varicose vein treatment, should we worry about varicose veins, how doctors treat varicose veins, symptoms of varicose veins, prevention tips for varicose veins, and more. For further information please check out veintreatmentli.com.
Related Posts
Andrin Andrin / September 22, 2023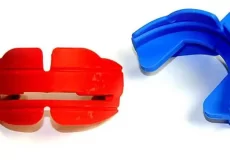 Andrin Andrin / September 5, 2023
Andrin Andrin / September 5, 2023