Importance of WPS Office in Education
WPS is one of the best user-friendly software, used to serve multiple purposes of the users. Individuals use this software for business operation, office work, educational needs, etc. 
WPS consists of three applications; word processing, presentation creator, and spreadsheet. They include various unique features producing a smooth work process. 
When schools were shut all over the world due to COVID-19, and students had to take online classes to write & learn, the WPS office was a boon to them. Since it is free to use, students can access pdf files on any digital device. Be it a schedule of the online meeting, project worksheet, or lesson plans, it acted as a bridge between teachers and students to communicate remotely.
With this single software, teachers can assign work to their students. They can even share exam papers, and questionnaires and assort them under a single platform. Moreover, the software is very useful for virtual learning as it contains powerful and innovative tools.  
Moreover, schools can partner with the WPS office and enjoy the following benefits, including;
Cloud Storage & File Sharing Services:
Although the pandemic is over for now and students and teachers are going back to school normally. But still, schools can use them for communication and other useful things like preparing questionnaires, exam sheets, subject worksheets, etc, and share them online. It will allow students to have essential information access from anywhere at any time. Be you a student or a teacher, both can equally enjoy its benefits. 
Saves Time:
WPS Office consists of powerful tools in a single platform so that teachers can customize their lesson plans and provide access to the students so that they can use it at their own pace. It will help save teachers time as they don't have to spend too much time creating, organizing, and processing large amounts of information. They have to simply add and share the file in the system. 
Raises Productivity and Method Efficiency
With the WPS Office, teachers can focus on students' work efficiency more than before. Due to the efficiency of this software, teachers can organize lectures, compose schedules and distribute assignments. Additionally, its storage facility can provide sufficient space for the teachers to store students' records online and enhance the efficiency of school management. 
Promotes coordinated work:
WPS offices can bring students, teachers, and administration making it easy to collaborate with them to work together. It offers efficient distribution tasks to improve the quality of information.  
Confidentiality and Security
Many organizations are hesitant to go to cloud computing because they are concerned that data stored on unknown servers could be accessed via the Internet. WPS Office ensures that the information students and staff store in the cloud will remain private and secure. WPS Office provides high-level built-in security with continuous remote monitoring and threat control, so schools can rely on it. Until students and educators exchange the information, it remains private.
Interactive Display:
WPS Office has turned online boring lectures into more participatory and inventive learning by making them aesthetically appealing or tailoring learning to their own needs. WPS can help to accomplish the goals as it allows students to create interactive projects by combining different types of media.
Conclusion:
This pandemic has completely altered the educational system, but with the correct technology platform in place, such as WPS Office, schools can make the most of E-learning platforms and use Covid-19 as an opportunity to adapt to these new mediums of teaching.
Visit www.wps.com to download and install the WPS office for education now.
Related Posts
Andrin Andrin / November 28, 2023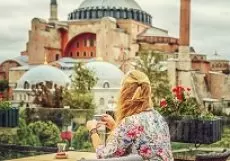 Andrin Andrin / November 28, 2023
Andrin Andrin / November 18, 2023