What Are The Advantages Of Cloud Computing For Business?
The most popular term that is used for the on-demand delivery of a range of computing resources over remote networks is cloud computing. It eliminates the need to manage and run physical hardware on-site, enabling businesses to work more flexibly and level up their infrastructure affordably and easily. Cloud computing is an effective Technology Business Management that is rapidly gaining popularity thanks to the agility it offers and the considerable cost savings it provides.
In an era of rapidly growing cyber threats, enhanced security has become one of the key advantages of cloud computing. Research proves 94% of businesses that moto the cloud Business Management has shown great improvement in security and 91% say the cloud makes compliance simpler to run and manage.
Without data centers offering the connectivity, Cloud computing would not be possible. Computing power and capacity all in one managed environment accessible over the internet. Datacenter providers such as Telehouse provide a wide range of connectivity services for businesses of all types and sizes.
What is cloud computing used for?
There are several uses of cloud computing in business, the most common is cloud backup, cloud storage, and cloud hosting.
Cloud storage:
It lets businesses store their information on a server in a data center and access it remotely through the internet. A cloud service provider owns and manages the servers and the business pays a subscription fee for it. Moreover, the data center operator can supply the servers with the business which is managed by the operator to maintain them.
Cloud backup:
It is also known as a remote backup which is an effective process of data backup used to store a copy of the important business data on a remote server that ensures 24/7 uptime. This service helps businesses to do their business with an absolute peace of mind as they know their data is safe on the remote server. And if any disaster happens like going down primary servers and the data and files can be damaged or lost, it works like a boon to the businessmen.
Software as a Service (SaaS):
SaaS (Software as a service) is a method of providing applications over the internet in the form of service. Apart from maintaining software, you can simply access it through the internet releasing yourself from the management of complex hardware and software. The on-demand model needs the business to pay subscription charges.  This is a flexible approach to using top-rated software without compromising with money and extra storage space.
Cloud hosting:
Unlike traditional hosting,  cloud hosting is a popular way to make applications and websites accessible using cloud computing. It is used to balance the load across multiple servers to avoid downtime situations. The key features of cloud hosting include:
Key features:
Various solutions and applications are located on a cloud network rather than on a single server.
Scaling resources according to the various needs of the user.
Organizations pay subscription fees for the particular application or resources they frequently use.
Cloud supports (including MySQL) or NoSQL databases.
You can take the assistance of advanced IT technologies to feel empowered while making smarter and optimized decisions. Such software diminishes the stress of leaking important information related to the organization. Easy Technology Business Management can help you boost your business profits.
Related Posts
Maria Smith / May 15, 2023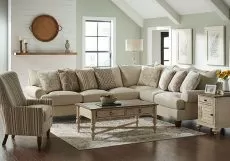 Andrin Andrin / May 11, 2023
Andrin Andrin / March 24, 2023